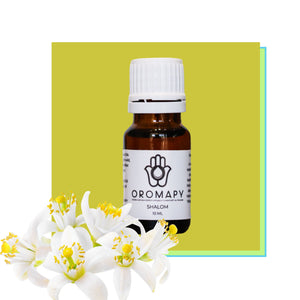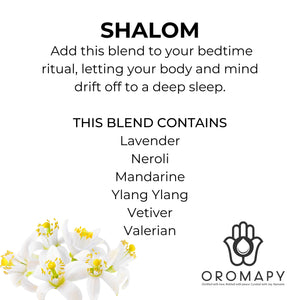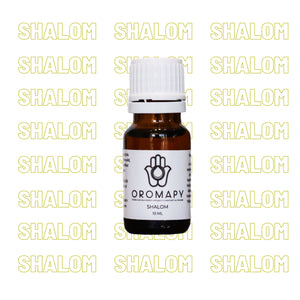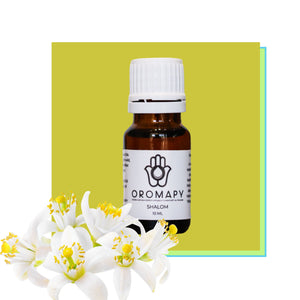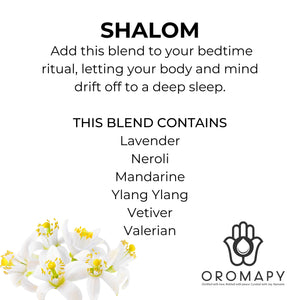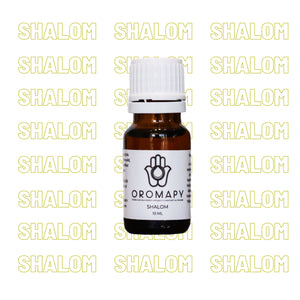 Shalom
Oromapy essential oils are hand-crafted from wild, cultivated, and organic sources. Essential oils are distilled from leaves, twigs, seeds, flowers and roots and wood.
A restful night's sleep is essential in creating peace. Add this blend to your bedtime ritual, letting your body and mind drift off to a deep sleep. Blended with Vetiver, Lavender and Ylang Ylang oil, this will ease your mind.
Shalom means peace in Arabic.
Sourced from distillers worldwide for consistent, dependable quality. Oromapy is a Cruelty Free, Animal Friendly company. We neither condone nor support animal testing.